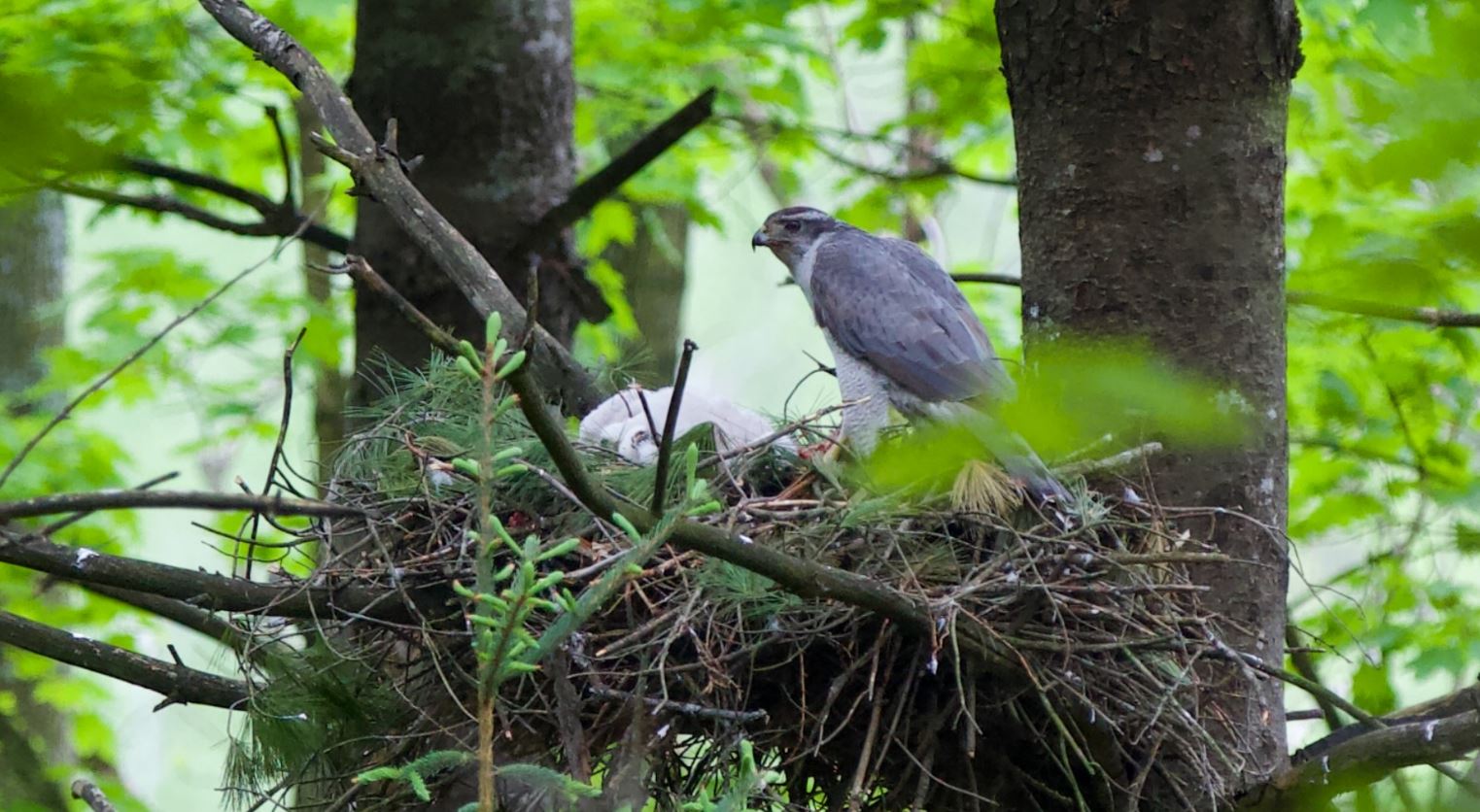 Project Goshawk began in 2012 as an effort by the Ontario Hawking Club to locate northern goshawk nests sites as possible in southern Ontario. The principle objectives were to:
Advance goshawk science and conservation.
Build an ongoing, long-term database of nest-sites.
Develop local knowledge that could facilitate additional research by professional wildlife biologists.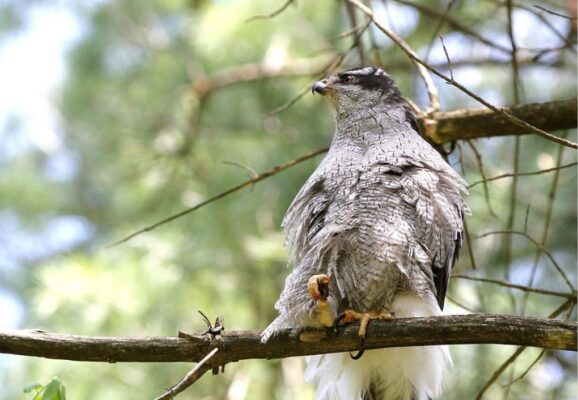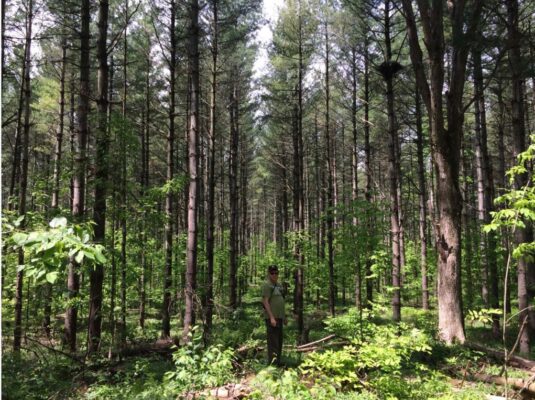 Initial Surveys 2012-2019
The initial survey area consisted of approximately 18,000 km2 of southern Ontario north, east and west of the city of Toronto. This a mixed urban/agricultural landscape interspersed with forested areas of various sizes. The surveys focused on on conifer plantations, especially white pine stands, within this largely agricultural landscape. These plantations were established on abandoned farmland and are gradually converted to hardwood forest over the course of a 100-year rotation. Plantations were identified using Google Earth, Apple Maps and aerial photography from county websites. In March and June the Club organized "blitz" weekends in which 5 or 6 search teams of 1 to 3 people would explore targeted areas on foot. Searchers used low-cost portable public address devices to broadcast goshawk alarm calls. When a response was heard, searchers recorded the location and attempted to locate an active nest.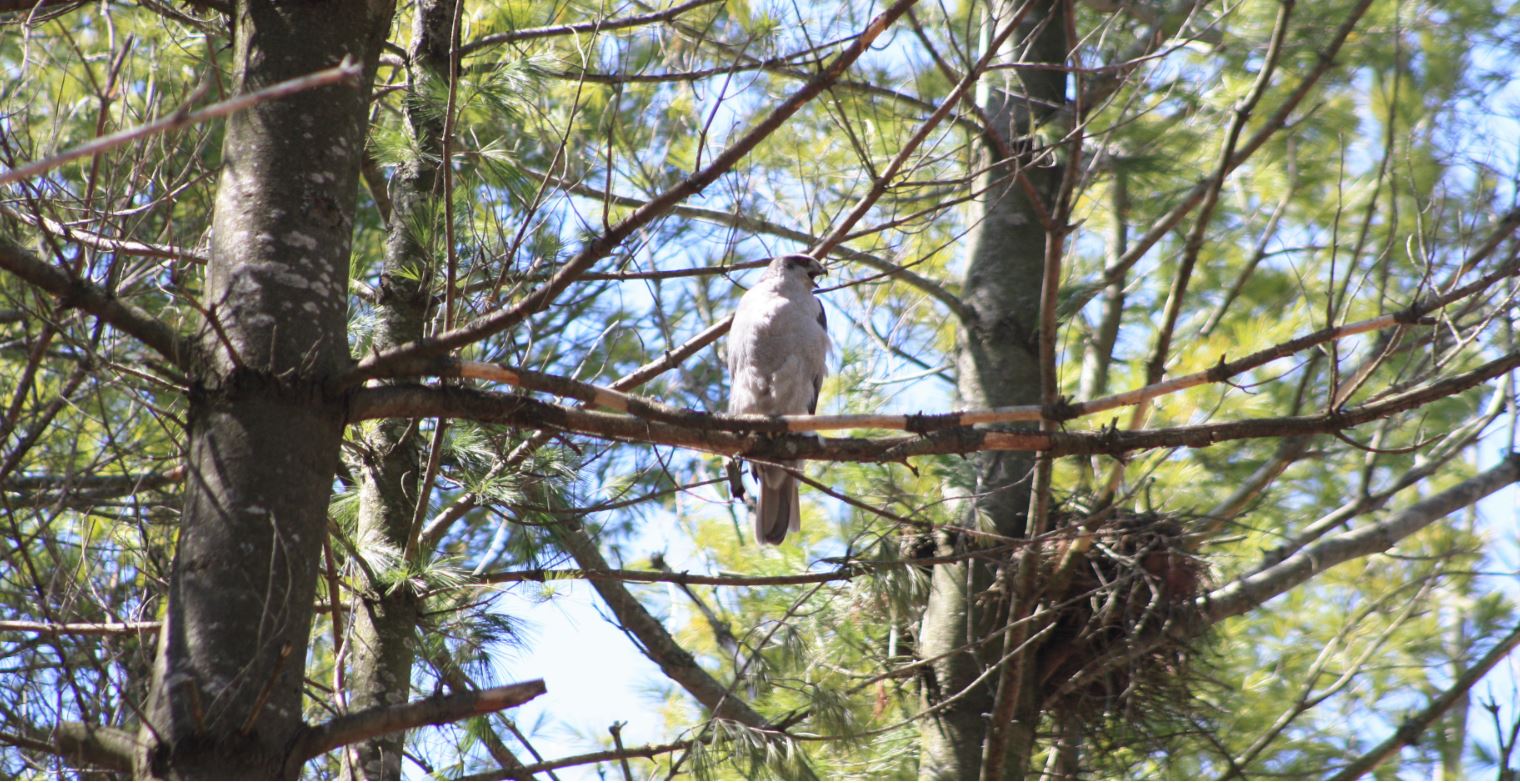 Expanded Surveys 2020-2022
In 2019 the project team decided to upgrade the survey methodology and collect more complete and standardized data that would have more value over the long term. We also wanted to learn more about goshawk nesting habitat in the large continuous forest further north on the Canadian Shield. To cover the costs of professional-grade broadcasters as well as travel expenses, the team submitted a funding proposal to the Ontario Hawking Club, the North American Falconers Association (NAFA) small grant program as well as the Falconry Fund. Each of these organizations provided funding of $1000 USD.
In 2020 and 2022 searchers broadcast goshawk calls from over 1000 locations in randomly selected areas. Responses were received from various raptor species, including a few goshawks, but results were somewhat disappointing. Searching for goshawks in central Ontario presents several challenges. Although there is abundant apparently-suitable habitat, simple aerial imagery is of limited value in identifying specific search areas. Road access is limited and foot surveys are often impractical. Finding goshawks in this area appears to be like finding the proverbial needle in a haystack and we are currently exploring ways to improve our search techniques.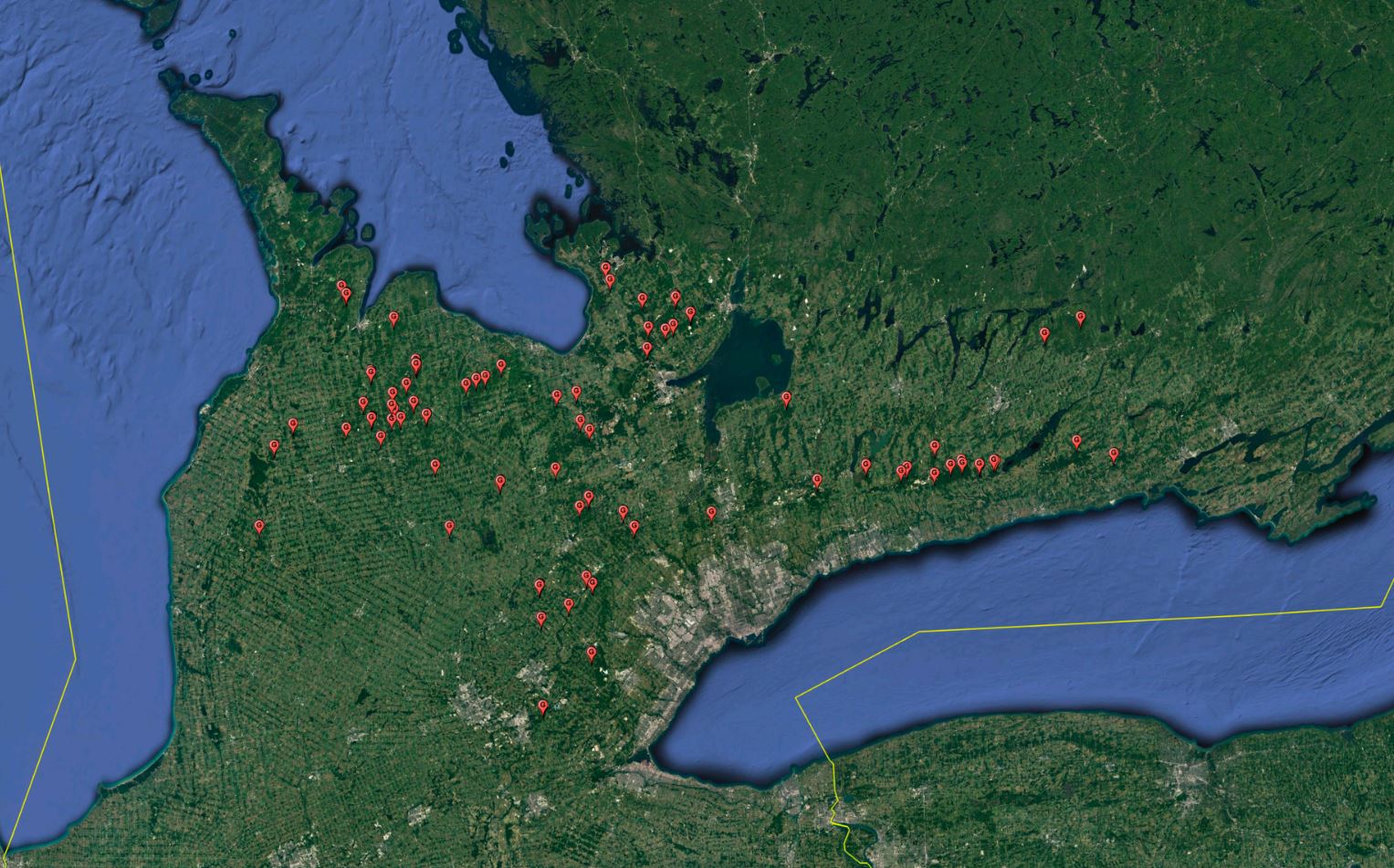 Location of 60 goshawk nest sites identified since 2012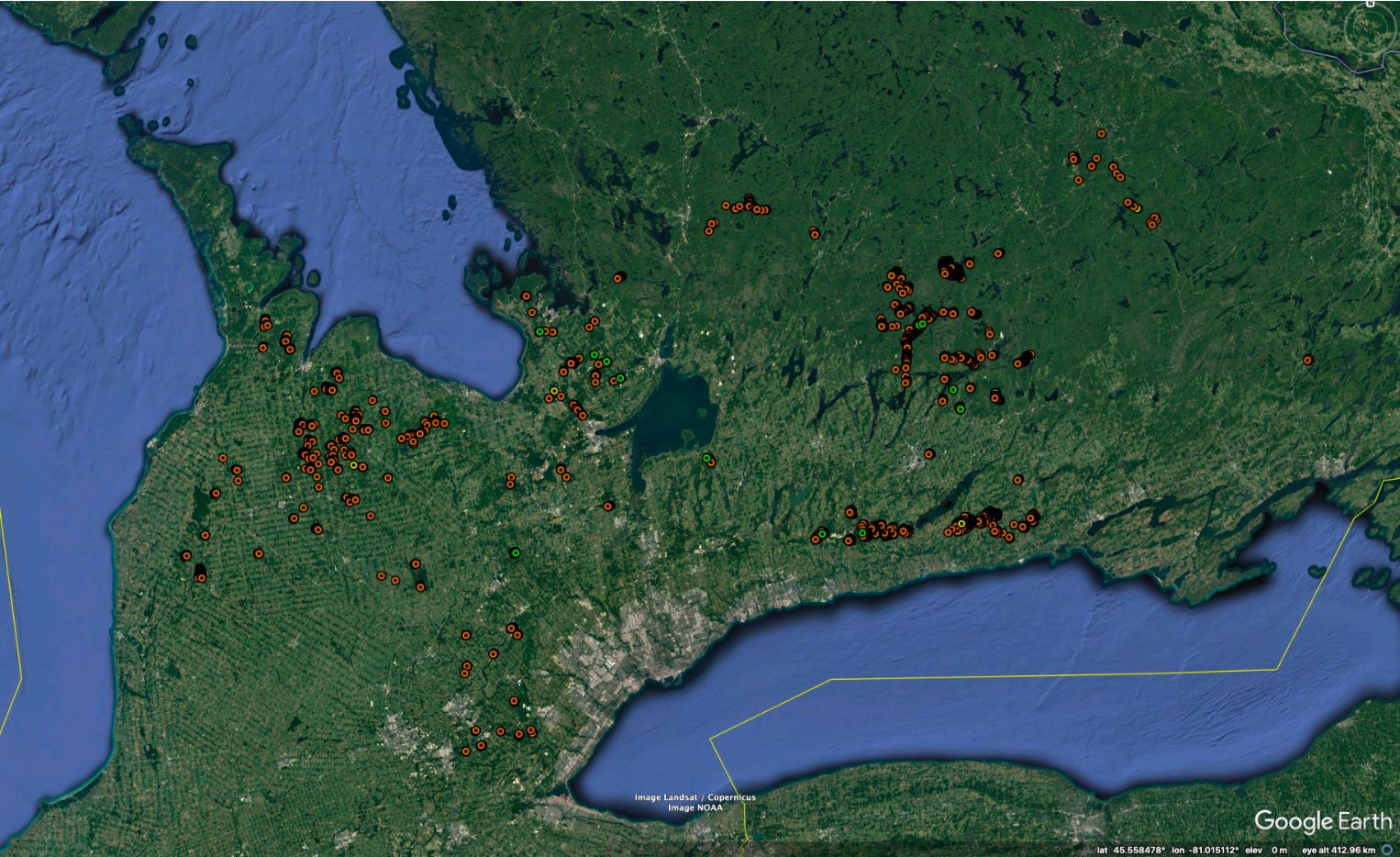 Over 1600 broadcast locations 2020-2022 in south and central Ontario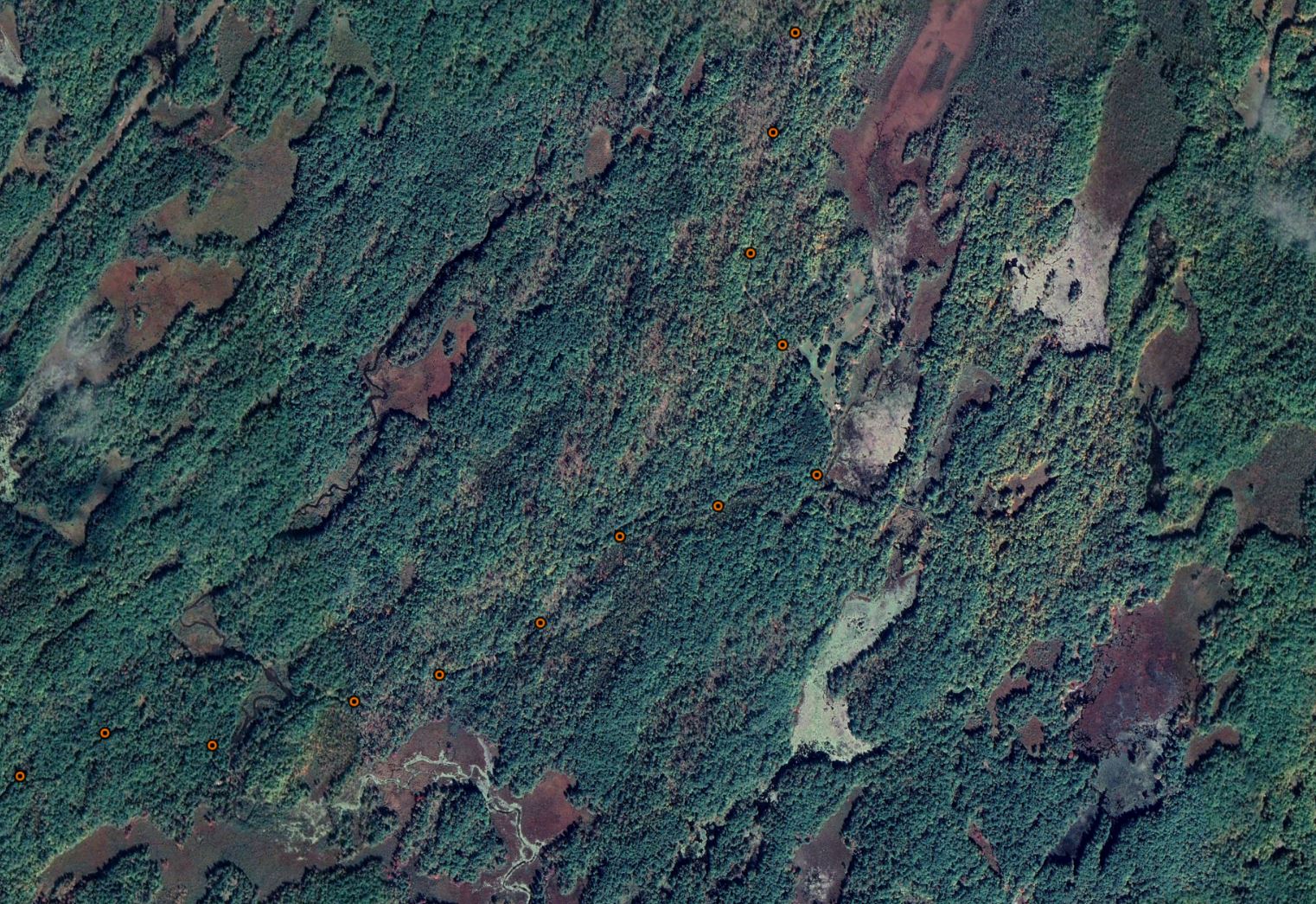 Precambrian terrain in central Ontario showing broadcast locations on a fire route
Overall Results and Observations
From 2012 to 2022 60 active goshawk nest sites were identified. In combination with the data from the 1980's and 1990's we now have information on over 130 goshawk nest sites. Sites are typically active for 3 to 7 years. Most of our sites in the south are on publicly- owned county forest properties. These plantation forests were established 50 to 90 years ago. The county foresters that manage these properties have been very informative and supportive of our efforts. In the years ahead the Ontario Hawking Club intends to continue to build our search database, especially in central Ontario, to support research into this iconic forest raptor.